Fashion Nova has continued to be popular with consumers since it opened its online store from 2013 to 2022.
In 2018, as fashion brands surpassed Louis Vuitton, Gucci and Versace's rising star brand Fashion Nova, winning the first place in Google search volume that year. It's the only mass fashion brand in the top few on the list, and perhaps one you've never heard of before.
So how exactly did Fashion Nova endure?
Originally with only 60,000 followers on Instagram, Fashion Nova has ballooned to more than 21.15 million so far, becoming an online shopping platform for many overseas fashion girls. The success of this rising online fashion star is based on four key points:
From brick-and-mortar stores to e-commerce
Fashion Nova started as a brick-and-mortar store, with the first store opened in Panorama City in 2006 by founder Richard Saghian.
Following Fashion Nova's top Google search list in 2018, in May 2019 it launched the second season of the Cardi B series, featuring Cardi B, YG, Blueface and Lil Nas X performances. In November 2020, Fashion Nova released a collection with Megan Thee Stallion, which reportedly generated $1.2 million in sales in the first 24 hours after its launch. Fashion Nova launched its swimwear collection in June 2021 to increase the diversity of its clothing categories.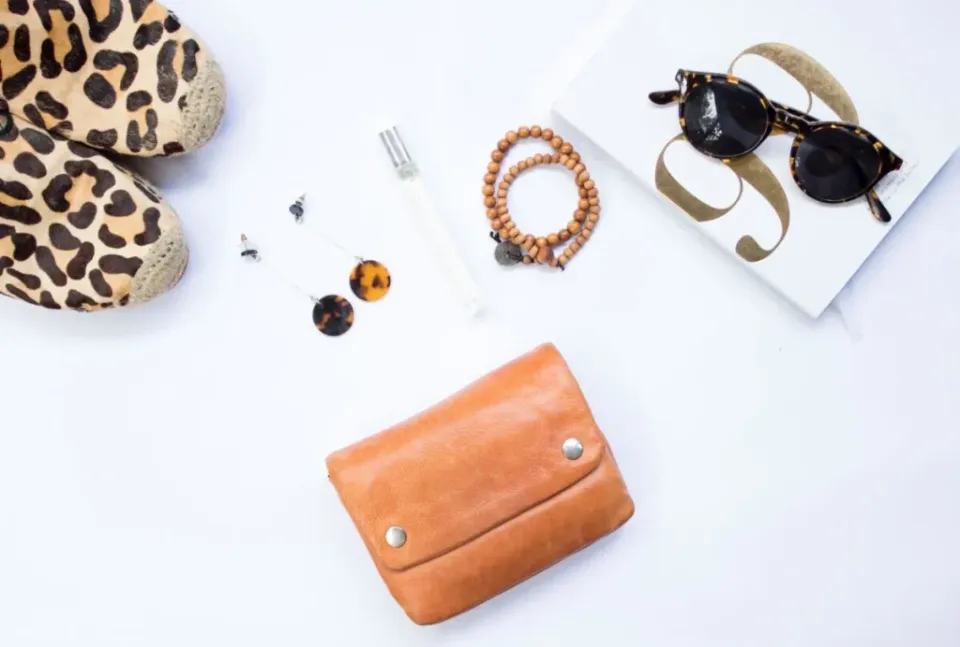 Fashion Nova's steady growth over the years is inseparable from its marketing strategy. Since opening its online store from 2013 to 2022, Fashion Nova has gradually gained popularity on the Internet through continuous investment in influencer marketing.
From offline physical stores to online e-commerce sales models, Fashion Nova has well grasped the trend of the times, marketed on international mainstream social media, and let more users understand the brand through Internet celebrities, celebrity videos, graphics and grass, so that a mass brand has gained a firm foothold in the fashion industry.
Related Post:
Get up to date quickly
Saghian likes to define his brand products as "ultra-fast fashion", and Fashion Nova launches more than 1,000 new products every week, and the company is known to spend 48 hours designing and manufacturing a new product.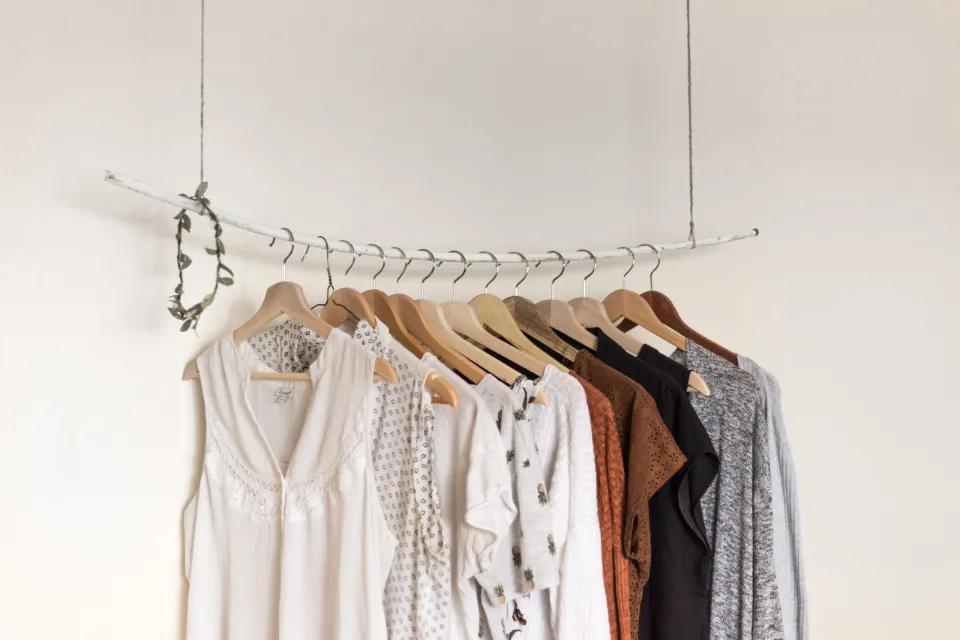 After the product is produced, beautiful pictures related to clothes will be quickly uploaded to Instagram, and the continuous speed of updating has also made consumers continue to buy back the brand's products, resulting in user stickiness.
Part of what makes Fashion Nova have such a fast supply chain capability is due to the company's partnerships with more than 1,000 manufacturers, most of whom are located in the Los Angeles area.
And one important thing to mention: Fashion Nova restocks frequently, the hottest items are often restocked within three business days.
The founder saw the pain points that people like to be fresh and want to avoid the embarrassment of colliding, so he valued the diversity of styles. At this time, the ability to quickly update the new provides a boost to the popularity of Fashion Nova.
And payment on Fashion Nova is also convenient for customers.
Relate Reading: How to Use Afterpay on Fashion Nova?
Updated women's fashion definitions
While most people are focused on everyday wear, CEO Richard Saghian sees a blue ocean in the women's clothing market and believes that it should highlight women's curves, bring sexy suits and jeans to the forefront of the affordable fashion industry, and redefine women's fashion.
At the same time, Rchard Saghian's brand account on social media Instagram is also equivalent to building a community, brands interact with their consumers in the community every day, continue to update, understand consumer demands, to ensure that they can efficiently produce the products that consumers really need, and gain insight into consumers from the source.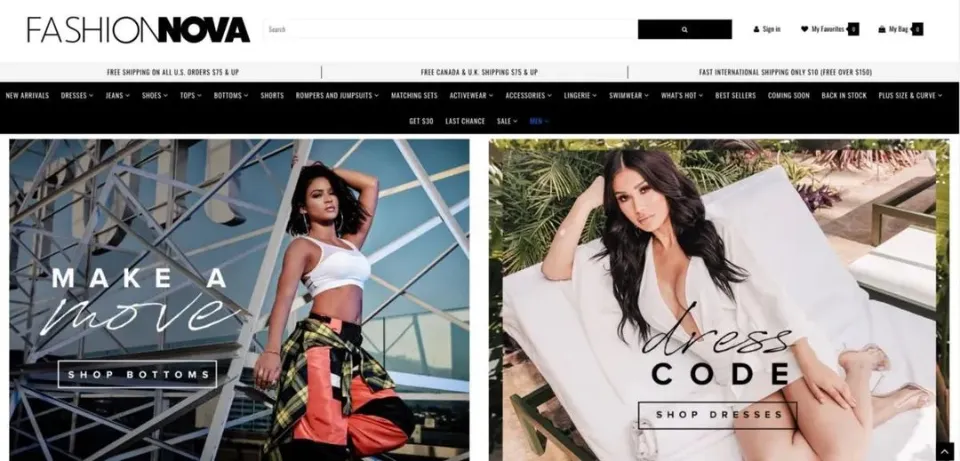 Undoubtedly, this is an important link in the stickiness between the brand and the customer, which can make the target user have a sense of participation in the process, reach a deep connection with the brand, and increase the user's favorability of the brand.
On their website, you can see a section called "curve", which in layman's terms can be thought of as a plus-size zone, designed for girls who are not so perfect. With Fashion Nova, they redefine "curves", no longer see plump women as "fat", they are just "big S", they can also dress confidently, and they can be as beautiful and sexy as "Kardashian". So "curve" is also a very important marketing selling point for Fashion Nova.
On the official website of Fashion Nova, each series of products includes a variety of body sizes, its design is more in line with the European and American figures, and the size setting is more selective. This is something that many retailers overlook, namely the size and fit of the clothes, which is one of the reasons why Fashion Nova stands out.
Moreover, a Fashion Nova dress sells for only $10-30, and the affordable fashion also makes it attract more followers.Before people knew what SHEIN was, many girls were already buying on Fashion Nova's website. It is understood that the website brought more than $400 million in revenue in just 18 months after its launch.
Work with thousands of KOLs
Fashion Nova's success also comes from influencer marketing, from 2017 to 2021, the brand selected thousands of influencers with a large number of followers on Instagram to form a huge network of long-term and planned marketing strategies.
Fashion Nova updates Instagram roughly every 30 minutes and has published 75,000 posts so far. Fashion Nova's entire Instagram page is full of "Kardashian" styles, and many girls fantasize about having Kardashian's hourglass body, they tend to think that as long as they wear Fashion Nova's clothes, they can look like gold. Kardashian is just as good-looking, sexy, and hot.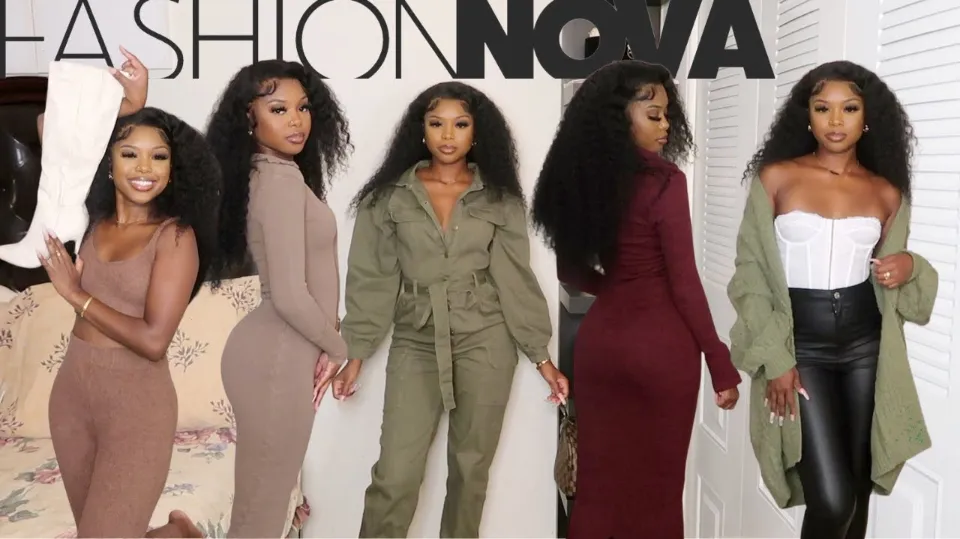 A search for #Fashion Nova on Instagram yields 10.29 million posts, also known on the internet as "viral clothing marketing." The brand selects influencers all over the world, and each of them is presenting the brand Fashion Nova with their unique personality, which means that there are thousands of independent individuals around the world who speak for Fashion Nova.
In various social media observations, it will also be found that Internet celebrities can often receive millions of likes by publishing Fashion Nova-related clothing and accessories on international mainstream media such as Instagram, Tik Tok, and YouTube, and the promotion of Internet celebrities is constantly breaking through boundaries and striving to become an opinion leader in the fashion industry, but also showing the Internet celebrity's own fashion attitude.
Fashion Nova's top influencer Cardi B., Saghian (founder), says he's one of their favorite partners.The cooperation model is to wear brand clothing and take photos to upload on social platforms, as long as she posts a few photos of clothing wearing Fashion Nova, she can quickly create momentum for the brand, set off a boom, her fans will soon buy the same model, data shows that each post of Cardi B can bring about $128,000 in sales value to Fashion Nova.
Over the past decade, Fashion Nova has become a good quality household name overseas, with nearly 30 million followers across all social media platforms, working with more than 3,000 well-known celebrities and Instagram influencers such as Kylie Jenner, Cardi B, Khloe Kardashian, Kourtney Kardashian and Amber Rose, whose fans are spread all over the world, which is also Fashion One of the important key factors in NOVA's success.
Conclusion
Richard Saghian, CEO of Fashion Nova, has said: "I believe that as long as we focus on providing the best products at the best prices and adopt a fast design launch model, we will continue to grow. "
In addition to the founders' affordability and speed, Fashion Nova's success can be largely attributed to the use of influencers on social media platforms for marketing.
If you are not satisfied with cloth, you can cancel your Fashion Nova order easily.
This is an era when the wine aroma is still afraid of the deep alley, and the birth of various brands and products is bound to make the market competition more and more fierce, but at the same time, there are also huge opportunities for merchants who want to go overseas. A proper marketing strategy must be crucial for the brand, and enterprises that want to go overseas need to grasp the strategic points of Internet celebrity marketing, accurately reach the target group through the promotion of Internet celebrities, so as to achieve conversion and help the company's brand overseas plan!